Serve the World with YouTube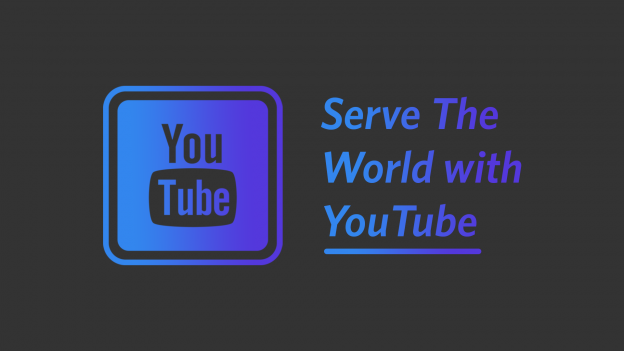 About Course
WHY YOUTUBE? MINDSET #1.
YouTube is the second largest search engine in the world. The world is using YouTube to get answers to their questions. When someone searches YouTube and lands on your video, their expectation is that they want their question answered or their problem solved. And remembering this when you're creating your videos and positioning them in this way is key to gaining subscribers, likes, comments, and views.
WHY YOUTUBE? MINDSET #2.
Every video you post is like an employee that works for your church. If you published a new video every week for just one year you have more than 50 employees working for your church day and night without sleeping.
WHAT'S YOUR GOAL?
What is your church trying to accomplish with this channel? Do you want more followers on your other social media channels? Do you want viewers to visit your website? Do you want people to subscribe to your channel and build a big community on YouTube itself?
A lot of churches have a mission statement that goes something like this: Love God, Love People, and Serve The World. What I love about the opportunity that currently exists on YouTube is that you could really fulfill the line about serving the world.
A YOUTUBE SECRET
As I put together the course I realized there is MASSIVE opportunity. If your church just takes this course information and puts it into action, you could be the first church that really takes off on YouTube. Of course there are the big churches that are doing well, but I'm talking about massive opportunity for small churches, churches without name recognition to put the strategies from this course into action and see huge growth. Someone's going to do it, so why not you?
Show More
What Will You Learn?
Use our proven step-by-step process to create videos that rank on the first page of search results every time.
Course Content
Lessons
3 Innovative Ideas for Using YouTube at Your Church

Determining the Goal of Your YouTube Channel

Generate Limitless Ideas for YouTube

The 5-part Formula for Creating Consistently Great YouTube Videos

3 Surefire Models for Writing Clickable Titles

Optimizing & Launching Your Videos Online

Designing Click Worthy Thumbnails

YouTube Video Promotion Strategy

Conclusion
Student Ratings & Reviews
No Review Yet