Subscribe to the SundayU Podcast
Helping churches thrive and reach more people.
We want to help your church communicate well, reach more people, and engage with your community. Every episode we're bringing you practical advice, tips, and expert interviews with real church practitioners.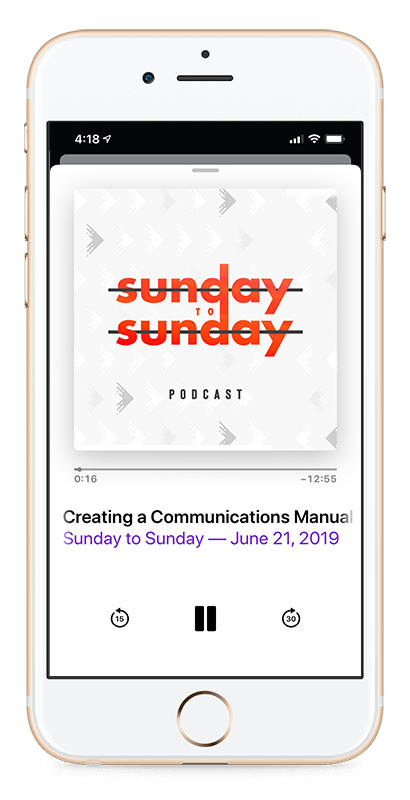 "I'm always looking for practical communications tips and when I listen to the Sunday to Sunday podcast I always learn something new."
Meghan Howard, Fairborn UMC